Productions: 1993 - 2003
Alaska and The Queen Charlotte Islands - Fuji TV Japan
Makiko Esumi's journey into the distant forests and glaciers...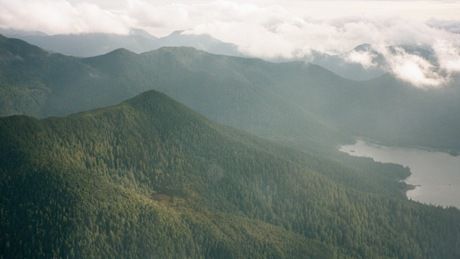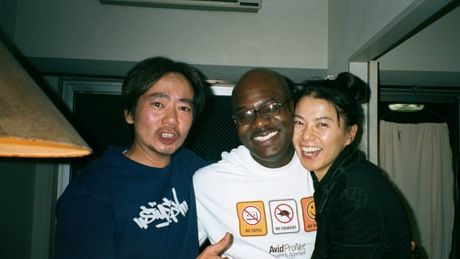 Toru Matsuura, RCA, & Makiko
This documentary stars one of Japan's most famous superstar actresses, Esumi Makiko; together - cast, crew and Makiko journeyed into the land of the "GWAII HAANAS" - home of the remaining HAIDA native Americans. This is a magical place - 138 islands in the Queen Charlottes off the coast of British Columbia.
From there cast and crew travelled to Juneau, Alaska and experienced some of the most beautiful glacial scenery created by Mother Nature.
This was the most adventurous and spiritually rewarding trip of my career - to date.
- Robin C. Adams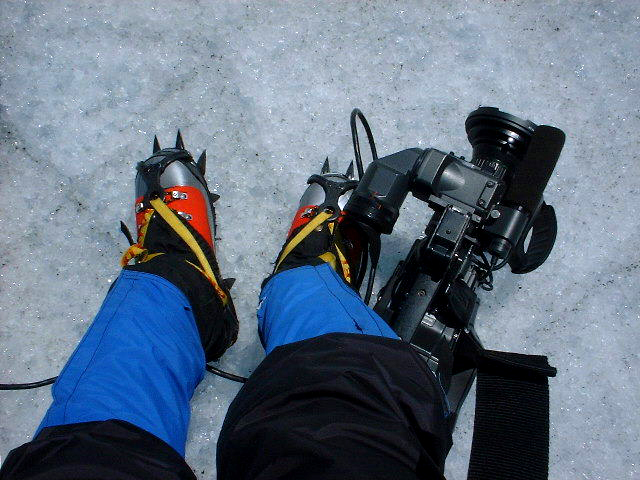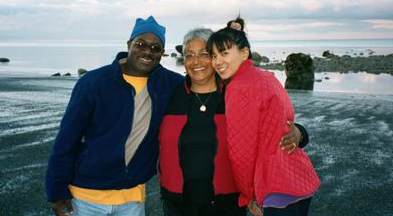 RCA, Barb Wilson (Haiida native), & Makiko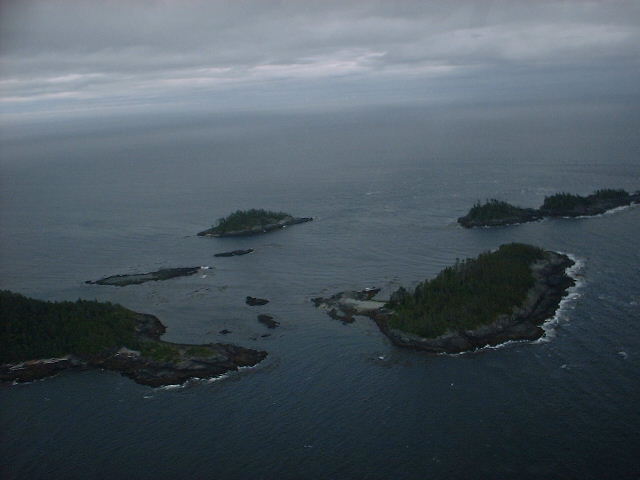 A few of the QCI's
Skang Gwaii: sacred, ancient forest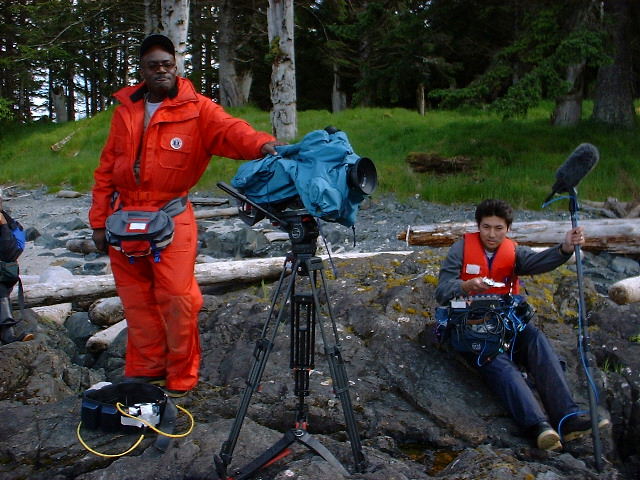 RCA and sound engineer take a break
@ Skang Gwaii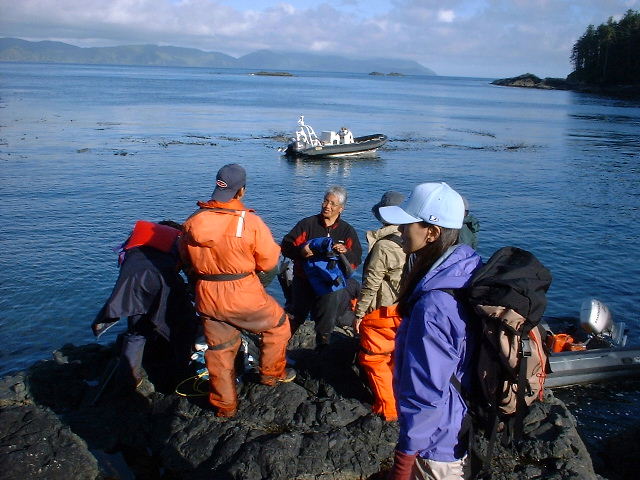 crew on the rocks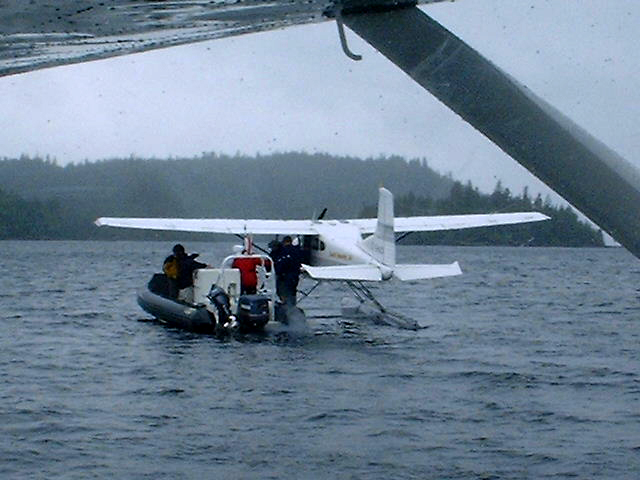 air to sea transfer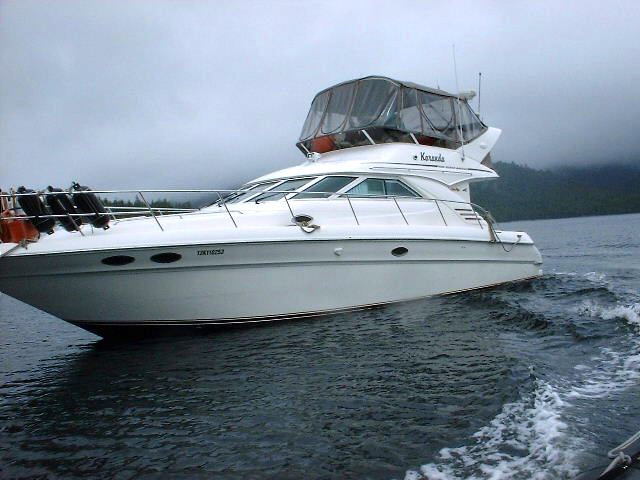 "50 foot water hotel"
QCI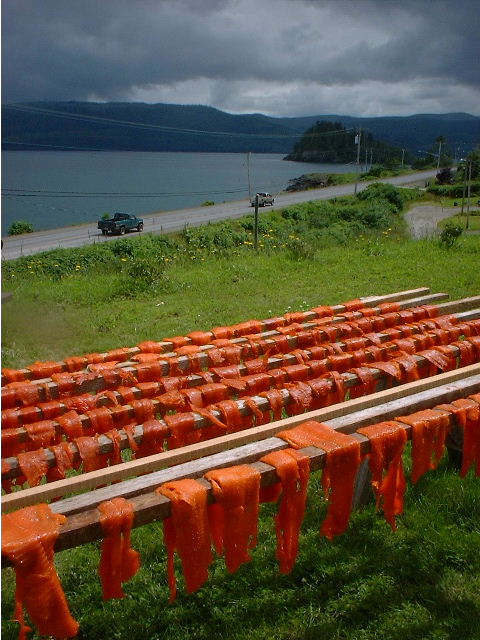 Salmon dried for smoking
Queen Charlotte Isl.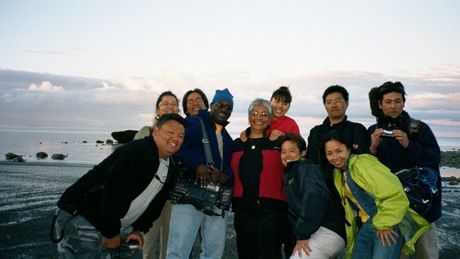 The Production Crew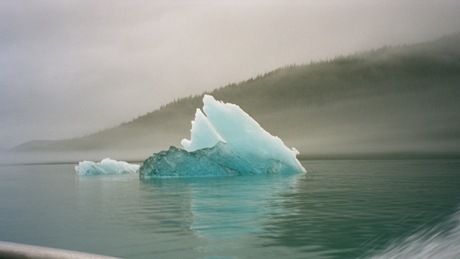 Blue Ice!
Alaska has its own unique beauty and aura...
Juneau, Alaska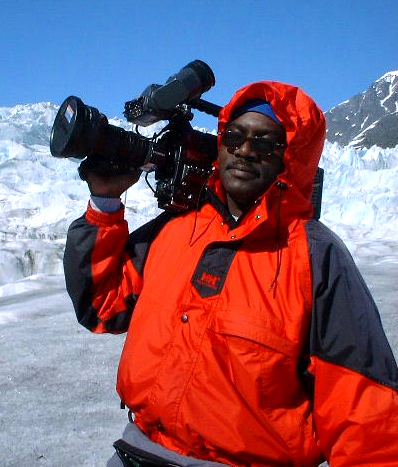 RCA on Ice
Juneau, Alaska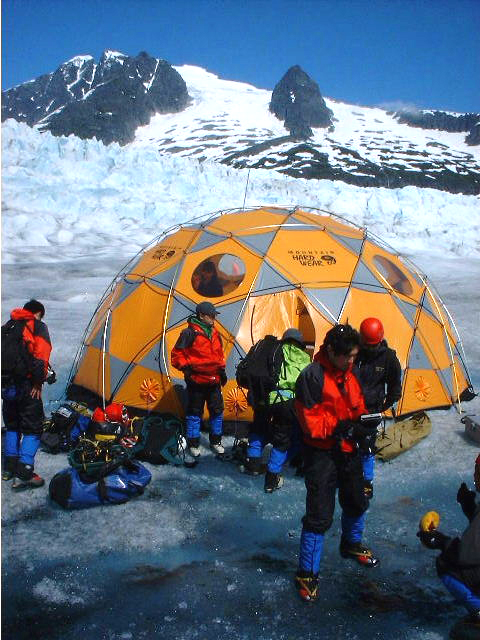 Crew on Ice - Glacial Ice
Juneau Glacier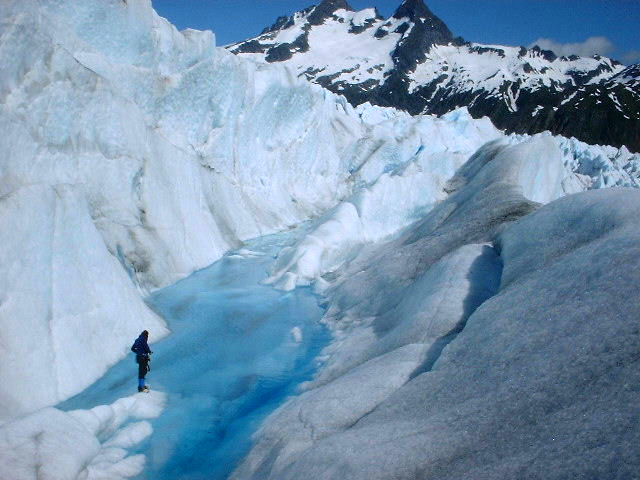 Makiko at a glacial pool
Juneau glacier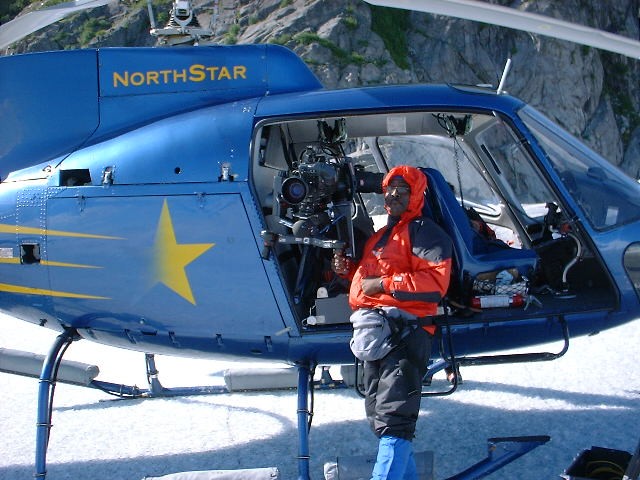 Goin' up for the shot...
Juneau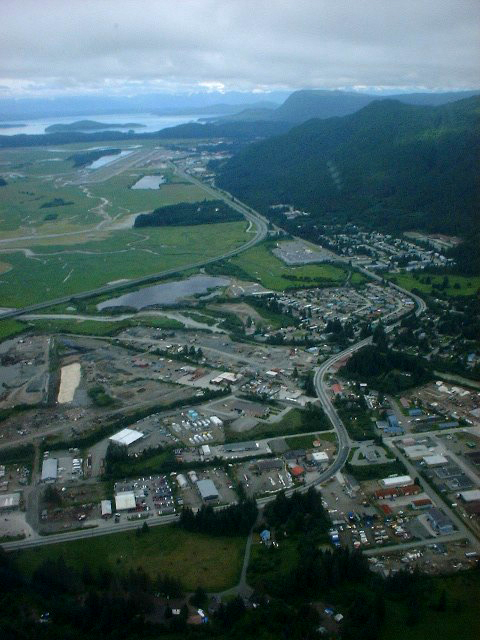 Juneau from the air
Juneau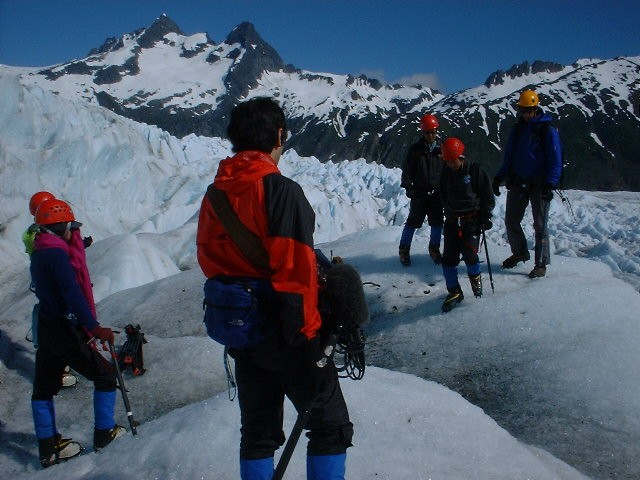 Crew takes a hike with guidance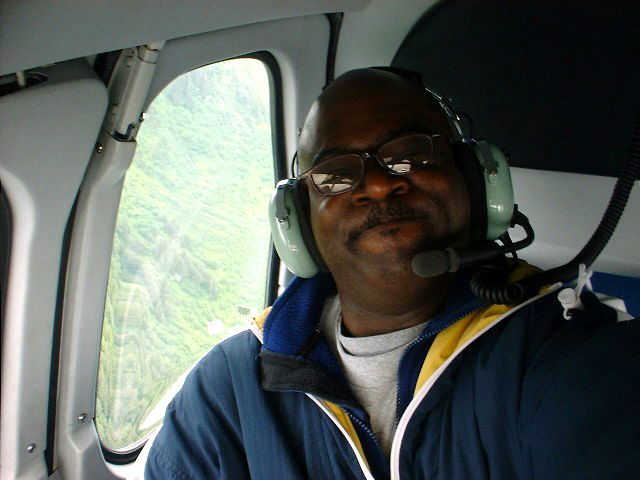 great aerials!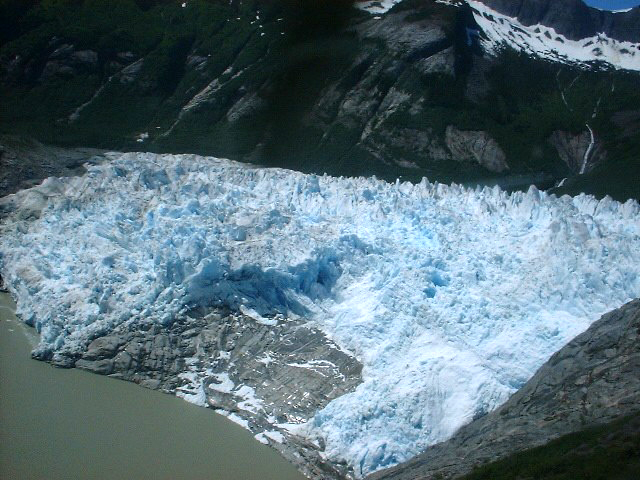 Glacial retreat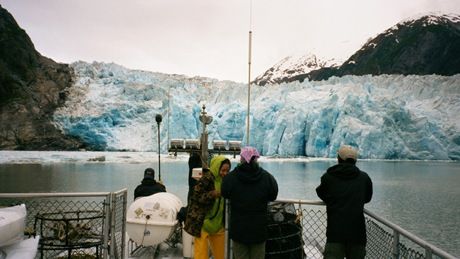 Glacier Boat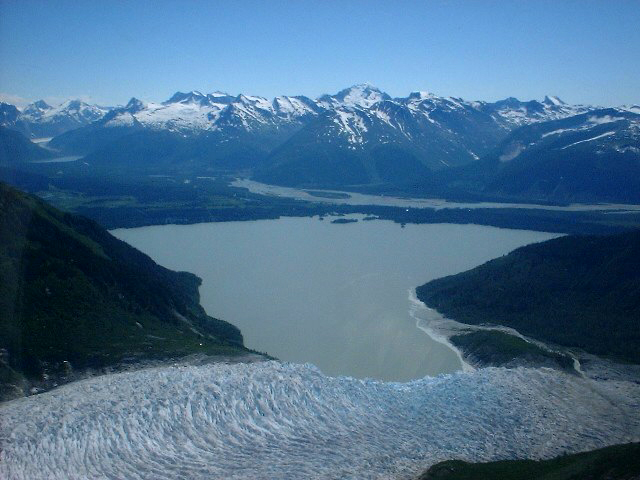 Glacial lake caused by retreat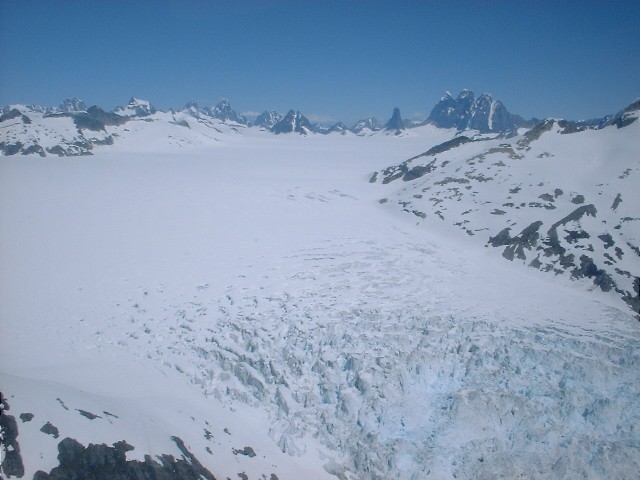 Glacial Ice field

...On Location